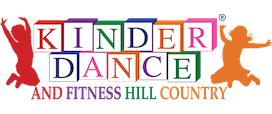 Making a Difference in the Lives of CHILDREN for 40 YEARS.
Dance, Jump, Move, Giggle, and Learn with KINDERDANCE!
WHY CHOOSE KINDERDANCE?
Parents and teachers love seeing boys and girls thrive with our age appropriate friendly music, dance choreography, fun fitness, playful movements, and imaginative activities while the children build self-esteem and self-confidence. We want children to enjoy every class and experience that feeling of pride and accomplishment when they've mastered a new skill or performed for family.
We know families are busy! Kinderdance® programs are designed to be an integral part of your preschooler's "school day" and elementary child's afterschool schedule. Many of our programs take place where children's other learning occurs, in child care and school facilities. Additional class locations can be found in other numerous community venues. Your child moves seamlessly from one type of learning to another freeing up evenings and weekends for family time.
Kinderdance® programs blend educational concepts with various forms of movement, dance, and gymnastics. The programs help develop gross motor skills, movement creativity, fitness, and body awareness. Each class is taught using lesson plans which incorporate original and traditional age-appropriate music and songs.
Communication is important to us. You'll hear from us regularly through student notes, progress reports, newsletters, and other updates. We are easy to reach and respond quickly. See what children have learned during parent observations days and Year-End Demonstrations where they'll beam with an overall sense of pride from all they have accomplished.
THE SCIENCE OF KINDERDANCE
Each of our programs teaches to the total child
Stimulate the senses including tactile to develop touch and feel

Visual to develop sight and sound

Music and dance for the discovery of sound and movement

Spark creativity through imagery

Supporting the development of social and communications skills as children learn to work as part of a group

Fostering improvement of self-esteem and self-expression as they become more comfortable and master movement and expectations in class

And enhancing the child's Physical Development
BRING KINDERDANCE TO YOUR LOCATION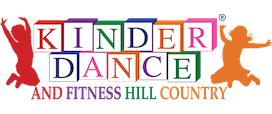 Kinderdance News & Updates
Check here for the latest news and updates!